Welcome to the wonderful world of TERRA NOVA®!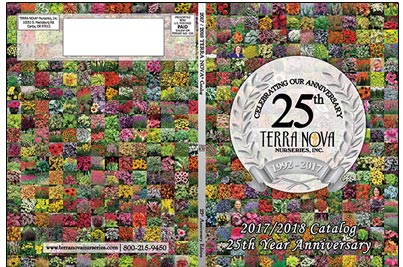 Click here to view our 2017/2018 Catalog online
TERRA NOVA® Nurseries has grown from a tiny lab and greenhouse to a world leader in perennial plant breeding. We have enriched the horticultural world with over 700 new varieties to horticulture and over 30 of these new introductions have been recognized with awards both nationally and internationally.
Our new introductions are distributed world-wide to wholesalers, garden centers, and mail-order companies. To find a location near you, please go to our retail locator.
Come explore our information-filled website and find out why the TERRA NOVA® Nurseries name is synonymous with superior plant breeding and garden performance.